Financial Planning – Five Key Elements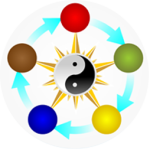 Is it possible you would like to maintain control of your money throughout your life?  Maybe even beyond that?  Well, we realize that you would like to make sure one thing happens for sure.  That one thing is to have your money last as long as you do.
Please read and learn how you can be proactive in your retirement.  A penny saved is… a penny earned.
Read on if you would like to hear more about what you must have in your retirement plan to be successful!
Here we ask you to consider that there are five key elements to an effective financial future.  These are Legacy, Estate, Health, Taxes and Income.  If any one of these areas is weak your plan may not succeed.  Financial Planning is the key to your future – embracing these key elements.
Income
We all want one thing in life – that is to be self-sufficient.  Napoleon Hill in his book, Think and Grow Rich, discovered that there are six basic fears in life.  People approaching and in retirement often experience all six of these core fears.
#6 Fear of Death
Fear of Old Age
Fear of Loss of Love
Fear of Ill Health
Fear of Criticism – consider this what public speaking fear is about.
#1 Fear of Poverty
Working with clients to produce income that will last longer than they last is a high priority.  We are sure you would agree that achieving self-sufficiency is a worth while commitment.
Sources of income: (some options)
For those who have their 40 quarters in this can be a good foundation.  Social Security was never intended to be the source of income during retirement.  You can use this tool provided by AARP to do some homework.  We have some software that we use to help optimize people's Social Security – that is to explain the options people have.  We also can provide Social Security planning strategies support
Pension
In this day and age pensions are almost non-existent.  We do have some people coming into the office who still have this as a possible source of income.  The overwhelming majority however are on their own.  Creating a personal pension plan is one option we will explore with clients.
Retirement savings or life savings are often the source of money people have.  This could be IRAs, 401(k)s or brokerage accounts.  We certainly know that some forms of life insurance have living benefits.  These living benefits could also be used to supplement retirement income needs.  Some people have never heard of annuities – we provide some unfiltered annuity input and tools
Public Assistance
As you might realize – this is not the goal.  It is what happens when planning does not work or perhaps there was a failure to plan.
When you think of what you want to leave behind and the impact or rather benefit you want to create – this is what we mean by legacy planning.  Also, you must know that the first leg of legacy planning is the surviving spouse.  Here we have to address or make arrangements for the surviving spouse taxes (yes, you heard that correctly).
Legacy options
When you think of the money you have worked your life to save – what do you want to do with that money when you are gone?  This is a key question in looking at your entire life.
Spend it all now
You could spend every penny you have – seriously.  Then you would not have to have any concern about what to do with your money.  Not too likely to have zero left when you pass though.
Share some now
This is one of the most enjoyable options.  We have seen people who create plans for their grandchildren.  Some people like to see the money be used during their living years.  The option is yours.
Plan for leaving something behind
certainly you will have some money left behind.  Well, most likely you will.  If you have money left over, what do you want to do with it?  What impact on your family could you cause? Begin to imagine what you would like to do.
Estate planning is mostly about avoiding probate court.  You likely won't be around when this happens.  Although, we are told that nearly 50% of all cases before the probate court are for people who are still alive.  These people simply are not able to make decisions on their own and the court has to take over for them.  This happens when people don't have their affairs in order – or legal documents.
In the area of health there are several components to consider.  There is your physical health and there is planning for risks to your health.  Also health risks that can have an adverse impact on your financial future.
It is much better to prepare than to have to repair a broken plan.
Taxes
What have you and your financial professional done to reduce your taxes?  Our favorite saying is a penny saved is a penny earned.  You are also likely familiar with it is not what you make, but what you keep that counts.