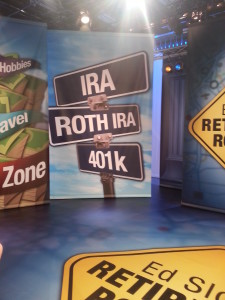 We have been doing financial planning with our clients.  We realized that the most important part of any person's financial life is a plan.  By failing to plan people are actually planning to fail.
What is needed
We want to make the financial planning process easy and available to people.  Therefore we are offering some simple steps here that will help most people.  In our exclusive model, Five Key Elements to an Effective Financial Future, we have found simplified ways to determine what is needed.  Once people know what is needed they can make some informed decisions.
Key areas
In these key areas you will see, by getting in action, you will be able to enjoy your financial future.
Area #1 => Income
Knowing what you need to have, that is how much money is the #1 concern people have in life.  This is even greater than public speaking and death.
Area #2 => Taxes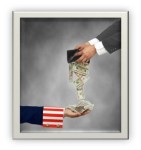 If you are doing your own taxes you might need to consider letting someone else take a look at them.  Secondly, the source of your income certainly will impact your taxes.  Social Security income can actually be taxed.  By adjusting where your income is coming from you might be able to reduce the taxation on social security.  Even if you are not currently collecting social security you can capitalize on this in your planning.  Ed Slott says taxes is the one area you have some control over in your retirement – to do whatever is appropriate to move money from forever taxed to never taxed.  Let us help you avoid accidental philanthropy.
Area #3 => Health & Risk
Health is the cornerstone to your future.  Money certainly plays a large role in the financial future.  Health plays a major role in your life.
In this area we look at your various insurance risks from health insurance to life and long-term care insurance.  We promise we look to determine what is important and educate the client.  Once educated informed choices can be made.
Area #4 => Probate & Estate
Some people have experienced the probate process and know they want to avoid it whenever possible.  Some people simply understand this something that happens when you die.  The truth is, I'm told, that 50% of all cases in the probate courts are for people who are still alive.  They are unable to make decisions for themselves and the court has to step in.
The reality is probate can be completely avoided by having the proper paperwork.  Items like Living Revocable Trusts and durable powers of attorney for health and finances.  With these documents in place your wishes will be honored.
Area #5 => Legacy
 What do you want to happen with your money and assets when you are gone?  Maybe you don't want to wait until you are gone to see the fruit of your efforts.  Legacy planning is something where you truly get to make a difference in the lives of people.  They could be people who are important to you or maybe you want to do something for society.  By giving thought to this you can again make an informed choice – and have peace of mind in the process.
Discounted financial planning
If you would like to discuss discounted financial planning options and pricing, please give us a call at 866-589-9366 toll-free or our office line is 408-459-8383.  Or use our online contact form at Calrima Financial and Insurance Agency's website.
We have discontinued discounted planning.  Here is the situation, we will provide a complementary initial consultation.  During this consultation we both are interviewing each other.  The outcome of the interview is clarity.  Clearly we will know if we trust, respect and understand each other.
In our experience one of three outcomes is possible:
You are in a good situation already – stay put.
You need minor changes – and we can, for a fee, provide you with guidance.
or you are in need of corrective action.  If this is the case we will begin to investigate if and how we can work together.
We think you will agree, this is a reasonable process.
If we do mutually choose to work with each other we will collect a deposit on the negotiated fee.  If you choose to implement the new plan with us, we will waive the balance of the planning fee (that would be discount, I suppose).
Thank you for your interest