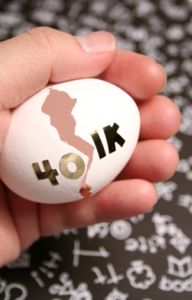 Thank you for your interest in our Free Retirement Report.
Privacy is great importance to us all.
We will not share your information with anyone – PERIOD.
We collect the minimum data to give us some data for our use. We also add you to our Newsletter. You can unsubscribe from the newsletter, if you wish.
Other Free item, our booklet on avoiding IRA distribution mistakes is here:
Complimentary or Free retirement report
FREE RETIREMENT REPORT DETAILS HOW GROWING YOUR IRA/RETIREMENT PLAN MAY BE THE WORST FINANCIAL MISTAKE YOU WILL EVER MAKE!!!
Campbell – Local Financial Planner, Mr. Richard Loek, has just released a FREE RETIREMENT REPORT that will show you how to avoid paying thousands of dollars of unnecessary taxes on your IRA or other retirement plan!
This report is a "must read" for anyone with over $100,000 in a retirement plan like an IRA or 401(k).  Inside this 16-page report you will learn:
Four ways you can take money out of your IRA tax-free!
How your IRA is set up to benefit the IRS handsomely, if you don't watch out!
Do-it-yourself strategies that may drastically reduce your taxes!
To obtain your FREE RETIREMENT REPORT on protecting yourself from IRA taxes, simply fill out the form below or call our office toll-free:  (866) 589-9366.
We will rush your free retirement report to you immediately!
========================================================
[contact-form][contact-field label='Name' type='name' required='1'/][contact-field label='Email' type='email' required='1'/][contact-field label='Free Retirement Report' type='checkbox' required='1'/][contact-field label='Comment' type='textarea'/][/contact-form]
You may be interested in some of our other websites too: