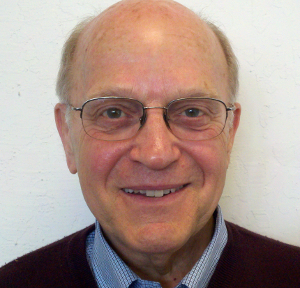 We are hosting our first Open House.  We moved our office earlier this year and we are ready to have people come visit us.  This is a free event.

 The presentation will start at 10:00 AM, sharp, with a the subject being Living Trust Documents, "Are your Trust documents in good order?"  Sign-in and seat selection starts at 9:30.
The presentation will be led by Philip Holsworth, the paralegal on our team.
This event is hosted by Calrima Financial & Insurance Agency and Onesta Wealth Management, LLC.  We have been serving the south bay and Campbell since 2006.
In our experience we have learned people have questions, sometimes they are elephants in the room so to speak.  One might be why are we inviting you to our event(s).  The answer is pretty simple – we are simply looking to meet new people.  We believe in being of service in our community and this event accomplishes that goal.  Please stop by if you have time.  If this type of event is of interest to you, please let us know and we will add you to our invitation list.
The details:
Living Trust Documents: Saturday, May 10 at 10:00 AM to 11:30 AM
Open House: Saturday, May 10 at 11:30 AM to 1:30 PM
Where: 1875 Winchester Blvd, #100 Campbell, CA 95008
Please RSVP to either event or both events.  We want to ensure we have ample supplies for our guests.
We will be serving food – items that can and will be cooked on  grill, Chicken, Burgers, Hot-dogs and I would predict Veggieburgers too.
We will also be hosting a raffle with prizes.  This requires guests to be present.
[contact-form][contact-field label='Name' type='name' required='1'/][contact-field label='Best contact number' type='text' required='1'/][contact-field label='Email' type='email' required='1'/][contact-field label='How many people (include yourself)' type='text' required='1'/][contact-field label='Which event' type='radio' required='1′ options='Are your Trust documents in good order,Open House,Both'/][/contact-form]
Our guest presenter will be Philip Holsworth. For over 24 years Mr. Holsworth has been providing the finest Living Trust Documents available anywhere in the SF Bay Area, bar none. Besides his impressive documents, our clients receive a free, complete education about the probate court system, how it works, and why it works that way. Plus, they learn the history behind "community property" and gain a complete understanding of the significant tax advantages of the community-property rules. Thus, putting them in the enviable position of taking full advantage of the huge tax breaks available only to those who know this valuable information.
Mr. Holsworth's 45 minute presentation will provide you some timely information about Trust document strategies. We feel fortunate to have Mr. Holsworth break away from his busy schedule and join us on our 1st open house. Mr. Holsworth is so well respected in the legal industry that several of his clients are attorneys and a past dean of law from a local law school.
After Mr. Holsworth's presentation and time for your questions; we will begin our open house social activities. We will be offering food, beverages, and snacks. Please check your May calendar and write us in for May the 10th.
— We do reserve the right to refuse entrance to anyone for any reason —