What a title, "How to prepare for the DOL fiduciary Rule"!  What is there to prepare for?  For my business – nothing.  What is great is we operated under the Fiduciary Rule since 2007.  What is odd is even before I became an Investment Advisor Representative I put my clients interests first.
This article is attempting to teach "the snake oil sales people" to clean up their proverbial act.  I found this to be an interesting article on Retirement Advisor.  Why does anyone ever need to give thought to how to proactively repair (change) how they treat their clients?  The only reason I can see is that they weren't working for their clients' best interest.
Oh well, I tend to rant on this too much sometimes.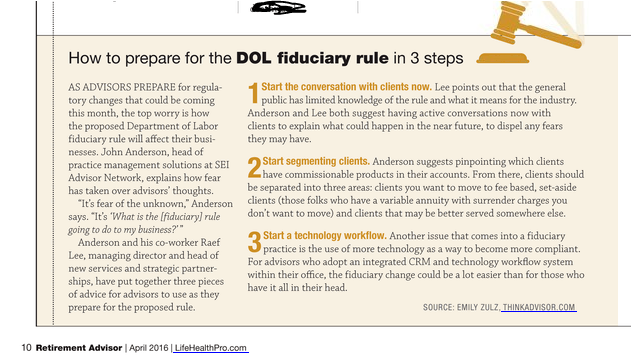 Resources